If somebody loves to watch several yachts moving in a direction and competing with each other, then the sailing festival of Martinique is the best place for them. The sailing festival of Martinique is one of the well-known and greatest racing events of the Caribbean which is back for its 35th edition in 2019. It is also known as a unique festival of Tour de Yoles sailing across Martinique.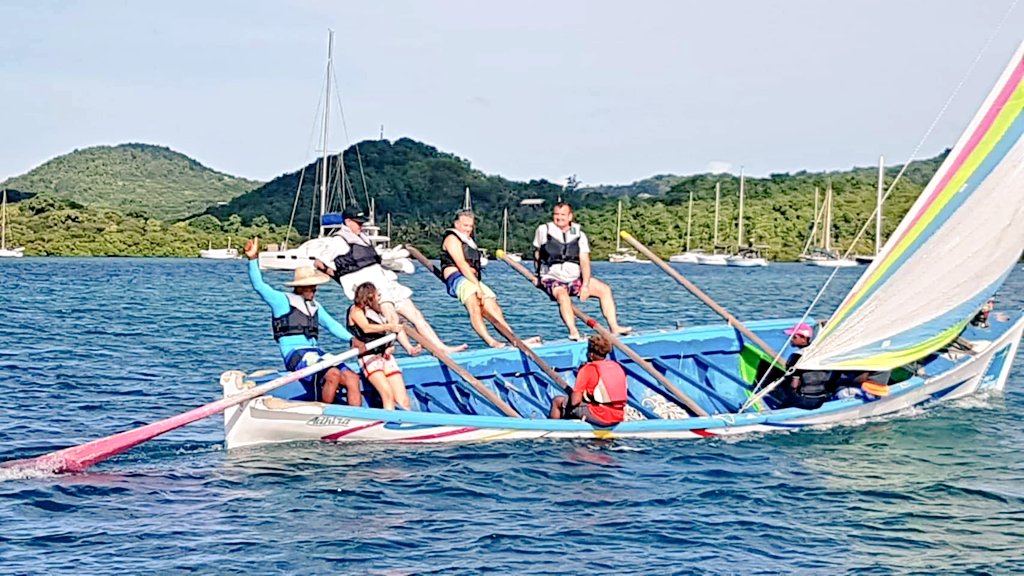 This event goes on for a week and is one of the most talked-about events of Martinique for its unique nature. In fact, people also want to visit this festival once in their lifetime for the extravagance that the festival creates around the place. The sailing festival is one of the cultural emblems of the French Caribbean department as well.
The racing series is unique for varied reasons. But one of the most prominent is the racing boats. They are rectangular in shape, named the "Yole Ronde". It was created during the 1940s by a carpenter who belonged from Le Francois, Martinique.
The festivities of Martinique's renowned Tour de Yoles will be starting from 27th July this year and will go on till August 4th. All the activities at the sailing festival are followed by racing in Saint Pierre, Diamant, La Trinite, Fort-de-France, Vauclin, Sainte Anne, and Les Anses d'Arlet. Generally, on the last day of the event, which is on August 4th this year, the final stage of the event takes place.
The events will be held in a total of eight stages. In the first stage racing will be from François – Trinidad, stage two-from Trinidad – St. Peter, stage three- Saint-Pierre onto Fort-de-France, stage four-from Fort-de-France onto Anses d'Arlets, stage five from Anses d'Arlets to Diamond, stage six from Diamond to Sainte-Anne, stage seven from Sainte-Anne to Vauclin. The last and final stage is going to take the place from Vauclin to the Town of Robert.